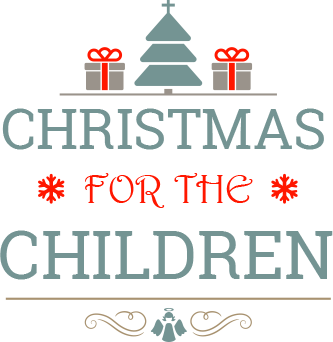 Bringing Joy to the Children of Middle Tennessee at Christmas
How Christmas for the Children helps to make the holiday bright
Christmas means so much to so many. We're all a little lighter, a little more patient, a little more giddy – a little more filled with holiday cheer, and a lot more excited to spread that joy with people near and far. But the very best part of Christmas is watching the look of wonder in our children's eyes when they tear off the brightly-colored wrapping paper and see the gift that they had been hoping so hard to receive.
We want every child in Middle Tennessee to open that gift, and every family to have the opportunity to experience that look. Christmas for the Children, with the help of our sponsors, has made that a possibility for the last 20 years. We hope you'll share in this incredible event by becoming a volunteer, or by sponsoring a child this year. We promise you: you'll have just as much fun as we do!
The Shopping event
This year's Christmas for the Children shopping event will be held on Saturday, December 7th, 2019 from 8:45 AM to 3:30 PM. On this special day, we will meet at White House High School, where volunteers and children will be paired up and then transported on commercial buses to the shopping event for a day of fun and shopping.  Upon returning to the school, Christmas for the Children will host a pizza party for the kids, their families and our wonderful volunteers.
Come join us for an exciting day!
8:45 AM: Volunteers and families arrive at White House High School for a short training and breakdown of the day's schedule
10:00 AM: The children are paired with their volunteer chaperones
11:00 AM: Children and volunteers will depart via bus to the shopping event.
11:30 AM: We arrive and begin shopping spree – let the fun begin!
2:00 PM: We leave shopping event and get back on the buses to come back to White House High School
2:30 PM: We arrive at the school and begin our Papa John's pizza party, with tasty treats and Christmas music
3:30 PM: Time for hugs and goodbyes – until next year, of course!
Christmas for the Children has touched the lives of more than 4325 children and 3600 volunteers by making Christmas possible for those who might not have had a holiday otherwise. We make sure that every child has a present to open on Christmas day, and that every family has a fully-prepared meal on Christmas Eve. Thanks to people just like you, we've been able to share in the holiday spirit with families throughout Middle Tennessee for the last 20 years. We hope you'll help us continue to support local families in the future, too.
A Christmas shopping spree for kids in need
What kid doesn't dream of a shopping spree at Christmas? With your help, we can make it happen! Christmas for the Children is a local not-for-profit organization dedicated to helping make the holidays magical for Middle Tennessee families. Please contact us for more information or to register your child, or to make a charitable donation. All proceeds go to the families we help. Thank you for your love and support!