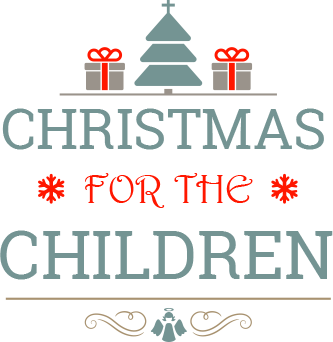 Become a Volunteer for Christmas for the Children's Annual Shopping Spree!
The greatest gift we can give is ourselves
Looking for a way to spread some holiday cheer this year? Want to be part of a local organization that brings joy and laughter to children at Christmas time? Ready to put your shopping skills to the ultimate test?
Christmas for the Children wants YOUR help! We're a local not-for-profit organization that provides less fortunate children and their families an opportunity to enjoy a spectacular Christmas shopping trip. We want YOU to be one of the 3900 people who have helped us bring love and happiness to Middle Tennessee families for the last 23 years, because we know we can't do it without you.
With your help, time and love, we would like to help fulfill the Christmas dreams of children in our community this year – but we can't do it alone. You can make it possible for us to help even more children by volunteering as a shopper for a child in need at our Shopping Event.
Who we're looking for
Christmas for the Children is looking for volunteer shoppers to help us help kids have a truly magical Christmas. We're looking for people who:
Can donate a few hours of their time on a designated evening in November or December.
Is willing to shop for multiple children during our window.
Have a valid photo ID, like a driver's license or a student or military ID card, so we can register you as a shopper.
Have a way to get to the Hendersonville Walmart on the day of the event.
Once you're at the store, we'll hand you a Christmas wish list for a child in need. After you finish that list, c'mon back to us and we'll hand you the next one.
Why do you need me to shop for multiple children?
Christmas for the Children helps hundreds of children each year, and it takes a lot of time – and people power – to make sure no child gets left behind. That is why we ask that you help us by shopping for multiple children.
What if I only have time to shop for one child?
That's okay! We're happy to have you be a part of our team for however much time you can donate. Please let us know if this is the case.
Can my whole family attend the shopping event?
We welcome groups of volunteers! For legal reasons, however, we ask that you please leave younger children with a caretaker or sitter during the event.
In years past, we've asked that shoppers be 18 or older, but we know that many middle and high school-age students are looking for a way to fulfill service hours. As long as you have permission from your parent or legal guardian, we'd love to help you fulfill your hours while you help us fulfill a child's dreams this year.
I can't attend the event, but I want to help.
If you cannot attend, please consider becoming a sponsor. Our sponsors and our volunteers are what make our work possible.
For more information, please contact us if you have any questions or to register to be a volunteer.
Please help us spread the word
Even if you cannot join us on our trip, you can still help by letting your friends, family, local community leaders and businesses know about our work. Please pass this information along to your churches, civic organizations, friends and family, and any other organizations you work with. Our volunteers are the only way we can shop for hundreds of children from Sumner and Robertson Counties each year. To get an idea of what this trip is all about, please read our Shopping Event page, and check out this video, "Experience the Joy," to see what this day is all about. We want and need your help to make Christmas special for children in our community.
Become a volunteer with Christmas for the Children
Want to spread some holiday cheer this year? Christmas for the Children wants YOU! Please consider becoming a volunteer and helping us help others this season. You can contact us for more information about volunteering or about sponsorship opportunities. All proceeds go to the families we help. Thank you for your love and support!