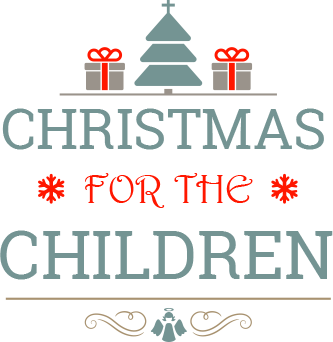 Spreading Joy and Love at Christmas to Middle Tennessee Families
Learn more about how your help will continue to give hope to thousands of children at Christmas
The twinkling lights, the cheerful carolers, the delicious food and the time with family – truly, no time is better than Christmas time. At Christmas for the Children, we help make that a reality for children throughout Middle Tennessee who are less fortunate than we are, and whose Christmases might be less merry and bright otherwise.
Thanks to the generous support of donors and sponsors just like you, we've been able to create magical Christmas memories for more than 5100 children over the past 23 years. We're asking you to help us help even more children this year and every year, and to share in our joy as we help families come together this holiday season.
Levels of sponsorship
Christmas for the Children is a local not-for-profit organization that relies entirely on the support of sponsors, donors and volunteers to help us spread holiday cheer. We invite you to join us in our endeavors through:
Corporate Sponsorship for all events – $1500 per year. Your generous donation includes a foursome at our annual charity golf event.  We make a 3 x 9 banner with your company or family name, which is displayed at all of our events throughout the year, giving you maximum exposure. You are also given premium ad space on our website.
Gold Sponsorship for all events– $500 per year. We highlight our gold sponsors to ensure you get exposure and recognition for your help, and a banner is created for your company or family as well. The names of our Gold Sponsors rotate on the homepage of our website.
Hole Sponsorship for golf event – $200 per year. We display a sign with your name or company at our golf event, and commemorate a hole in your name as well. That same sign will be displayed during our annual shopping event so we can recognize you and your help.
Sponsoring a Child – $150. With a donation of only $150, you can give a local child the Christmas he or she could have only dreamed of having. You can find more information in our brochure.
Sponsoring a Family Meal on Christmas Eve – $60. Christmas for the Children provides a fully-cooked turkey dinner with all the trimmings to the families. They pick it up at a local grocery store on Christmas Eve. You can sponsor a family with a donation of $60.
Donating to the children. We are grateful to accept any and all levels of charitable donations for any of our events, including our annual yard sale.
Honoring those who have helped us
Every donation gives less fortunate children the opportunity to enjoy Christmas. Without donations and sponsorships year after year, we could not continue to give children and their families this little bit of joy during the Christmas season. We are proud to honor those who have helped us help others for the last 18 years:
Corporate Sponsors

Papa John's Pizza
Summit Preparatory Academy
DMD – Horizon Dental Partners – Dr. Givens and Dr. Britt
Digital Law Marketing, Inc.
Edgar J. Brown Artist
Tate Ornamental
Schultz Monuments
Anchor Buses

Gold Sponsors

McManus and DeLaney CPA
GS Steel
Lisa Smith, Century 21
Copier One
McDonald's of White House, TN
Elite Insurance
Cyber Publishers
Mac's Restaurant Equipment
Simmons Bank
Plaxen and Adler
McWherter Scott Bobbitt PLC
Law Offices of Adrian H. Altshuler & Associates
Law Office of Perry A. Craft PLLC
Banks & Jones, Attorneys at Law
Event Sponsors
The Farmers Bank
Community Bank & Trust
Simmons Bank
White House Animal Hospital
Richardson Appraisal
Pancoast Benefits
Title Escrow
It's a Pear Catering

F&M Bank
Community Eye Care
Wilkinson Insurance
Headden Appraisal Services
White House Mini Storage
White House Gold and Diamond Outlet
Rod's Wheel Repair of TN
Gotta Go Potty Services

Absolute Carpets of Gallatin, TN
Ron's Garage
Gayle Halverson
Crescent Fine Furniture
Associated Business Services
Lincoln Investments
McWherter Scott Bobbitt PLC
The Law Offices of Perry A. Craft, PLLC
Become a sponsor and give the gift that keeps on giving
Christmas for the Children relies on sponsors just like you to help give a real Christmas to Middle Tennessee children and their families. We hope you're consider making a charitable donation this year. Please contact us to find out how you can sponsor a holier, jollier Christmas for a worthy family. All proceeds go to the families we help. Thank you for your love and support!
Become a Sponsor
Please Fill Our Our Sponsorship Registration Form
Pay For Your Sponsorship Package Now